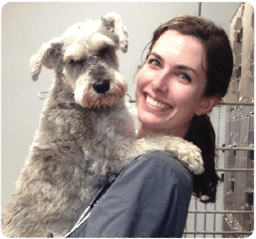 Wellness Care
At Town & Country Equine & Pet Hospital, we provide wellness care services for dogs and cats, helping to promote lifelong health and happiness for your best friend. We recommend that all pets come in for a veterinary checkup and least once a year to ensure that they are healthy and strong. We examine each pet from nose to tail, checking for obvious signs of illness.
Pet Vaccinations
At our animal hospital, we provide all aspects of what your pet needs, including pet vaccinations. Louisburg pets are able to receive the most complete care from our veterinary team. Town & Country Equine & Pet Hospital complies with all vaccination recommendations of the American Veterinary Medical Association. We offer vaccinations that are customized to your pet's specific needs and lifestyle, steering away from the one-size-fits-all veterinary care. If you have questions about your pet's wellness care and vaccination needs, please contact us!
For our canine friends, vaccination begins at 7 weeks of age, followed by boosters, at 10, 13, and 16 weeks. The core vaccines include rabies, parvovirus, distemper, leptospirosis, and adenovirus-2. In accordance with current veterinary standards, after boosters at 1 year of age, core vaccines are boosted every three years. Non-core vaccines include Bordetella and Lyme, depending on your pet's specific needs, and are boostered yearly.  Vaccination visits include a thorough physical examination to assess your pet's overall health. For annual heartworm and tick detection, the hospital uses the IDEXX 4D Snap Test, a 10-minute test that screens for heartworm and three common tick borne diseases.
For our feline friends, vaccinations begin at 8 weeks of age, followed by boosters at 12 and 16 weeks. The core vaccines for felines are feline distemper and feline leukemia. Following boosters at one year, feline distemper is boosted every three, and feline leukemia is boosted every two years. Our doctors also recommend feline leukemia screening for kittens.