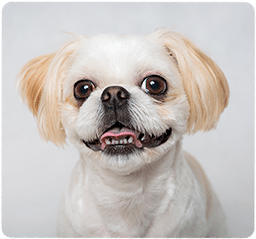 Louisburg Pet Grooming
Everyone can benefit from a makeover every once in a while, including our pets! Town & Country Equine & Pet Hospital can help your pet with THEIR makeover with our full-service professional grooming services for dogs and even cats.
Our professional groomer is available to make your four-legged friend look, feel, and smell better than ever! Whether your pet just needs a nail trim or a bath and cut, our groomer has the tools and experience to meet those needs.
Our full-service, professional Louisburg pet grooming services include:
Nail trims and nail grinding
Scissor cuts (summer cuts, sanitary trims, etc.)
Nail painting
Bathing/medicated baths
Anal gland expression
Ear cleaning
Book Your Pet's Grooming Visit
If you'd like to book your pet's grooming visit with Town and Country Equine & Pet Hospital, or if you have any questions about our services, give us a call at 913-937-9366. We look forward to meeting your canine or feline companion and helping them look their best!